April 2020 COVID-19 Update
The world is a little different now right? … and we are still growing together…
Herbal Fun at Home!
When parks open again, feel free to come harvest some lemon balm. It makes a lovely tea, hot or cold! It has many health benefits, including being an antiviral. Not a bad thing to have on hand at a time like this!
Check out this article for more information and instructions for making lemon balm iced tea! https://healthstartsinthekitchen.com/lemon-balm-iced-tea-the-easiest-thing-to-do-with-the-lemon-balm-in-your-garden/
---
So what's been happening at the Food Forest?
In an effort to continue our mission of providing food for all, but without hosting any events or workdays, we have been planting many annual* vegetables in the forest. This is a bit different than our customary focus on planting perennials**, but we felt that during this time it is important to grow more food. In the coming months we will have plenty beans, squash, okra, and more to help feed our friends and community.

*annuals = plants that complete their entire life cycle within the span of a year or less
**perennials = plants that continue their life cycle for many years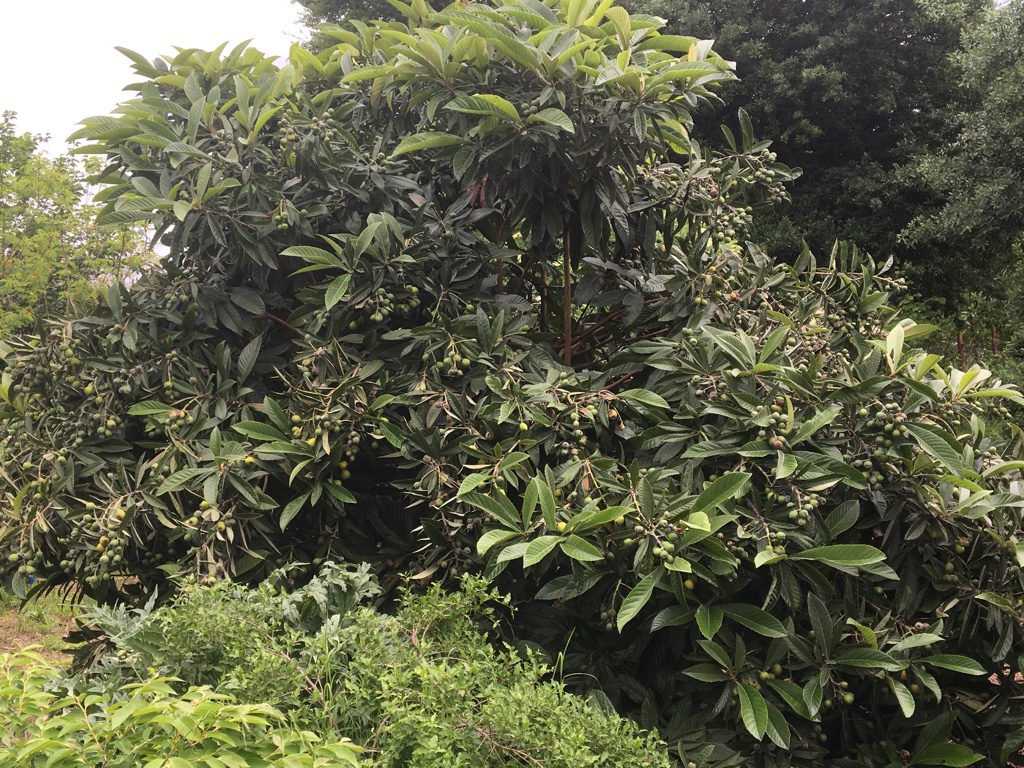 When parks re-open, come by and pick some mulberries. They are ready to harvest and delicious! The loquats (pictured above) are also abundant and will be ripe in the next week or two!
---
Bring on the Berries!
The elder trees are amazing this year and lots of folks have been harvesting the delightful flowers the last month or so. We hope they brought you health and happiness! However, in order to have berries in the summer, we ask that you start to reduce or refrain from harvesting the flowers for now.  Thank you for your patience as we look forward to elderberries this summer!