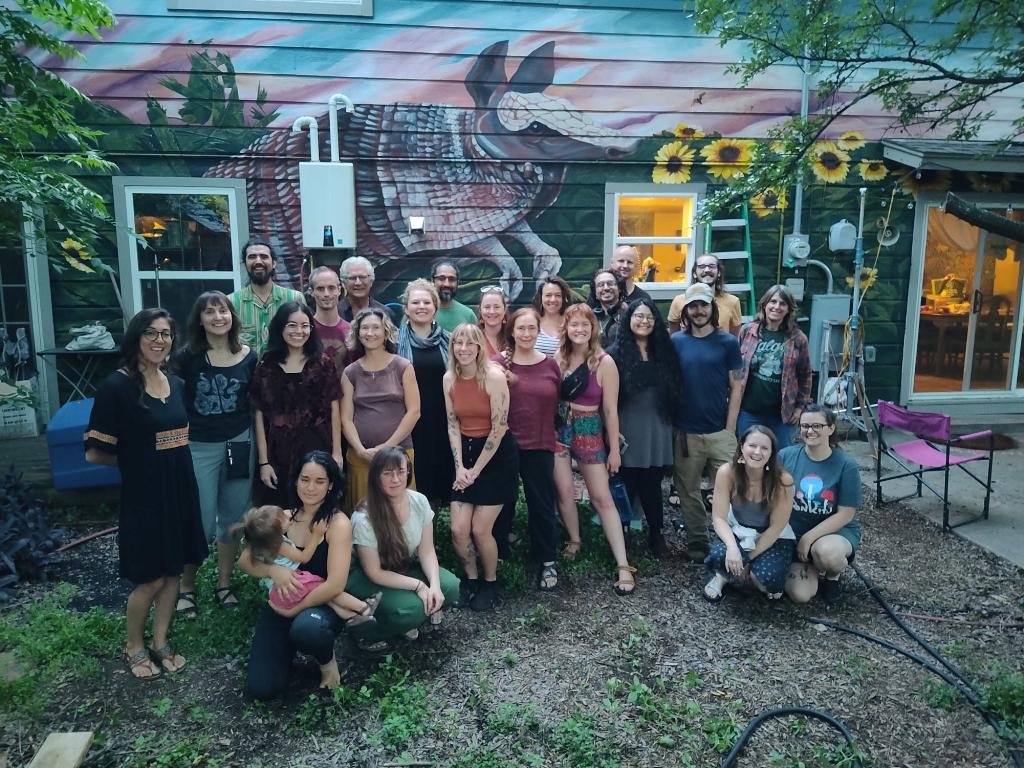 An Exciting Milestone!
We are thrilled to share that the Festival Beach Food Forest has welcomed new team members to our family! This marks an exciting milestone for us as we have paid staff on our team for the first time. We are grateful for the support of our fantastic community, which has allowed us to flourish with our volunteers' hard work and dedication. We couldn't have come this far without you!
Our new team members bring unique skills, perspectives, and experiences that will help us continue to grow and expand our mission to promote sustainable food systems, ecological stewardship, and community engagement. We can't wait to see what we'll accomplish together!
---
Meet the Team!
First up, Jenna Jasso, a co-founder of Festival Beach Food Forest, has recently helped us grow our organizational capacity. With 12 years of experience organizing and facilitating events for her LoveATX community, Jenna now manages community partnerships and leads events at the food forest. In addition, Jenna is a certified permaculture designer, a mindfulness coach, and a yoga teacher. She is passionate about facilitating connection, developing a regenerative culture, and creating a more sustainable future.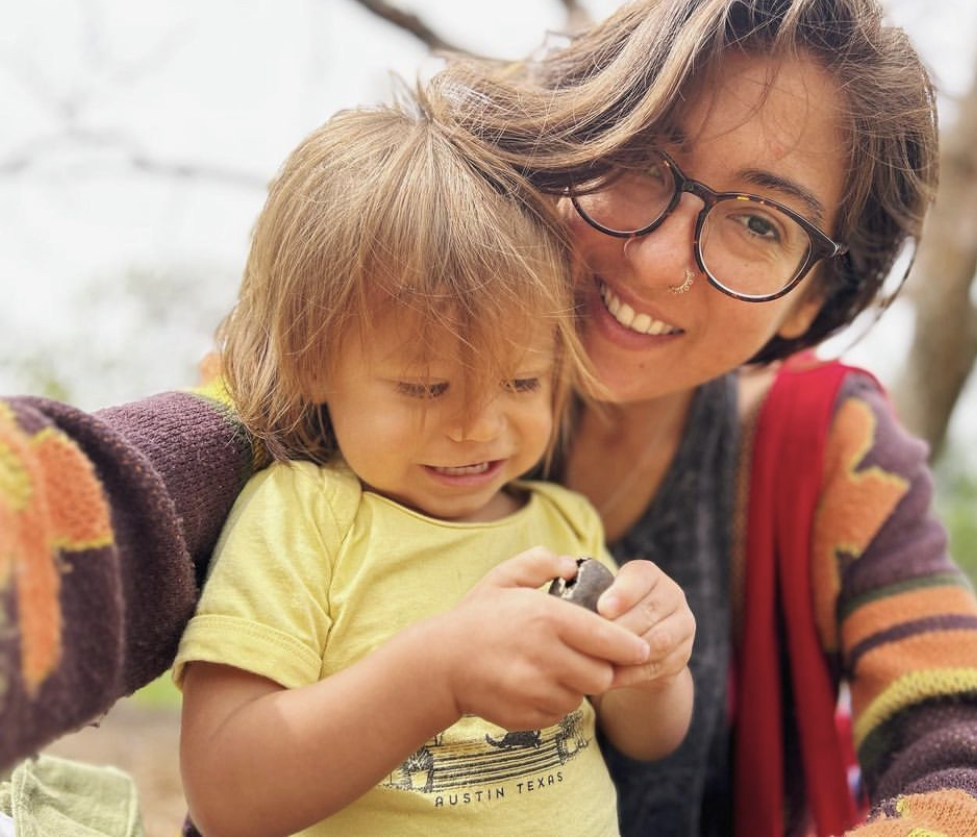 Another new addition to our team is Karen Luzius. She has been joyfully dedicated to nurturing Festival Beach Food Forest through her leadership and hands-on skills since discovering the project in 2016. Karen is now our Food Forest Land Steward, bringing her expertise as an herbalist, certified permaculture designer, photographer, and passionate gardener to create an abundance of food, plant medicine, and biodiversity in today's food forest. In addition, Karen delights in connecting people with nature and is happy to be a part of the shift towards regenerative practices that the food forest embodies and inspires.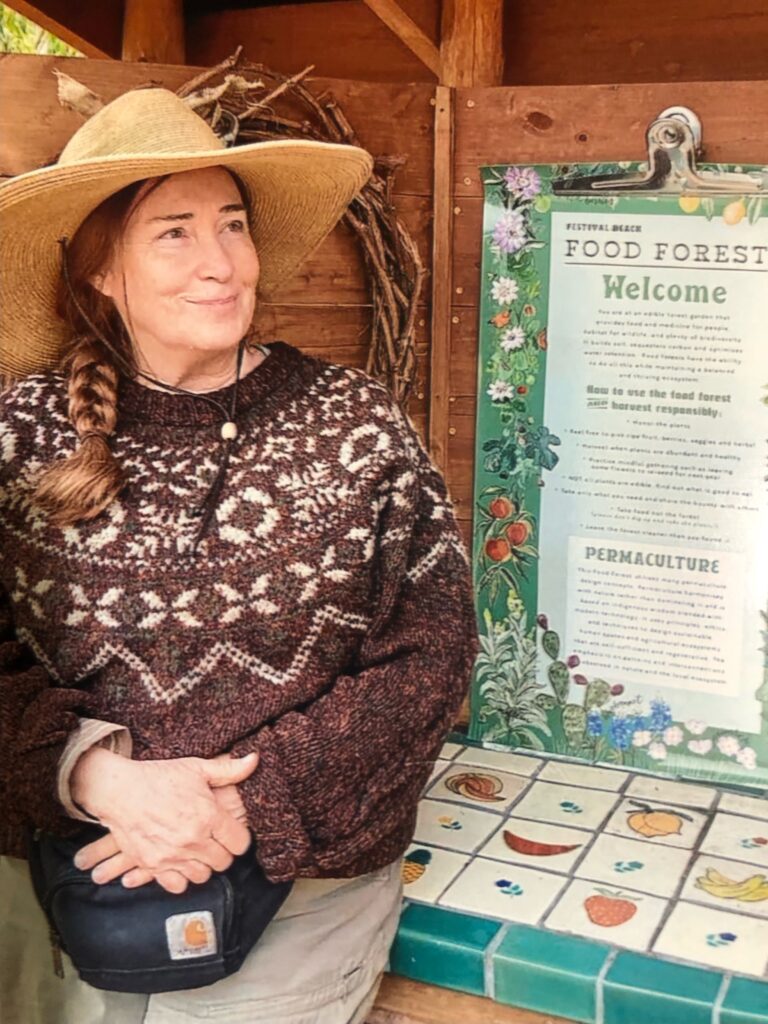 We are also excited to introduce Angelina Alanis, a recent addition to the Food Forest team who is passionate about community-centered work. Angelina leads our digital communications and community outreach initiatives. She is a graduate of UT Mccombs and a certified yoga teacher who focuses on creating accessible and inclusive classes. Angelina's experience serving as a Director of Communications for Daniela Silva's City Council campaign right here in District 3, specializing in digital communications and community engagement, makes her a valuable asset to our team. Born and raised in Austin, she is dedicated to creating a more equitable and nourished community through her personal pursuits and new role at the food forest.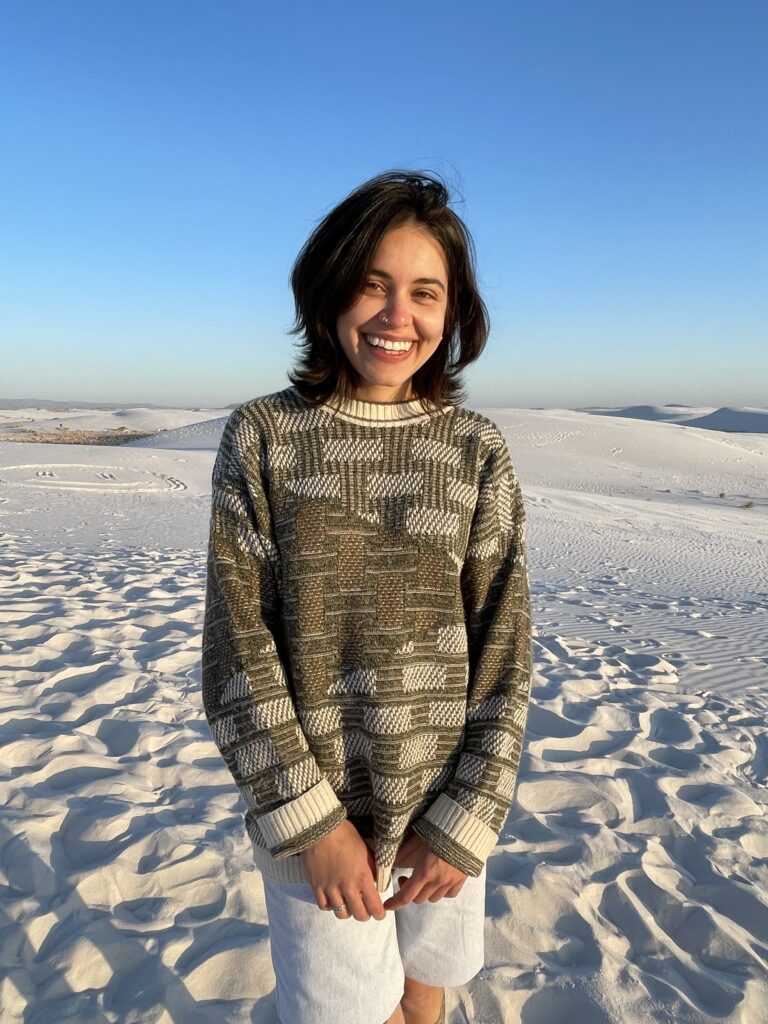 ---
We are incredibly grateful for our new team members' commitment to our mission. With their help, we look forward to creating a more sustainable and connected community. Thank you for your support and for joining us on this journey. Stay tuned for more updates from the Festival Beach Food Forest!