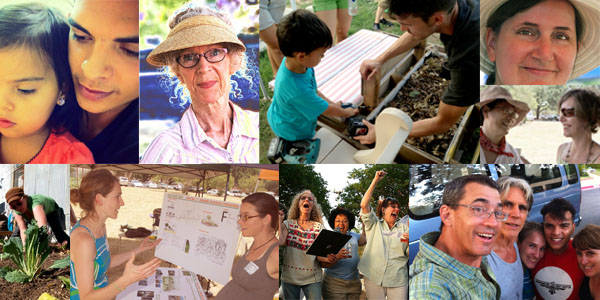 Community energy makes Festival Beach Food Forest a success
We thrive on community engagement in this delightful experiment in the public commons. Everyone is welcome to come visit, explore or lend a hand in this unique section of YOUR Public Park. That's right, this is City of Austin Park Land where a group of people came together to explore social justice, environmental justice and grow food together for anyone to harvest at any time.
Opportunities to come visit include:
First Saturday Plant Walks
We give you an introduction to the project, show you what is growing and invite you to join us in making the space artful and volunteering on workdays or with the core team.
Second Saturday Workdays and First and Third Wednesdays
Come help us make the Food Forest grow and thrive on one of our regular workdays.
Visit anytime!
It's on park land so you are welcome to come at any hour of any day, unchaperoned. (We have educational signage coming soon)
Go to our 'Events' page to get a more detailed schedule:
If you would like to receive our newsletter and other important news just subscribe. You can unsubscribe at any time. 
Interested in a leadership role?
FBFF Is a 100% volunteer run organization. Because of that we are always looking for dedicated volunteers to join our weekly meetings on Tuesdays. Please get in touch by emailing: "contact@festivalbeach.org" and we can let you know more details about the time and location of the Tuesday meetings.