Phase 1 is completed. The Food Forest is now ready to grow into Phase 2.
In early 2020, the FBFF was awarded a grant from the City of Austin Urban Forestry department to fund these three aspirations:
Strengthen community relationships, and honor people and cultures
Generate expansion designs
Educate and Inspire others
As we considered the expansion of the food forest, our focus went beyond growing the rich diversity of trees and plants to "rooting" in the community and "blooming" new possibilities, both at the food forest and in the surrounding area.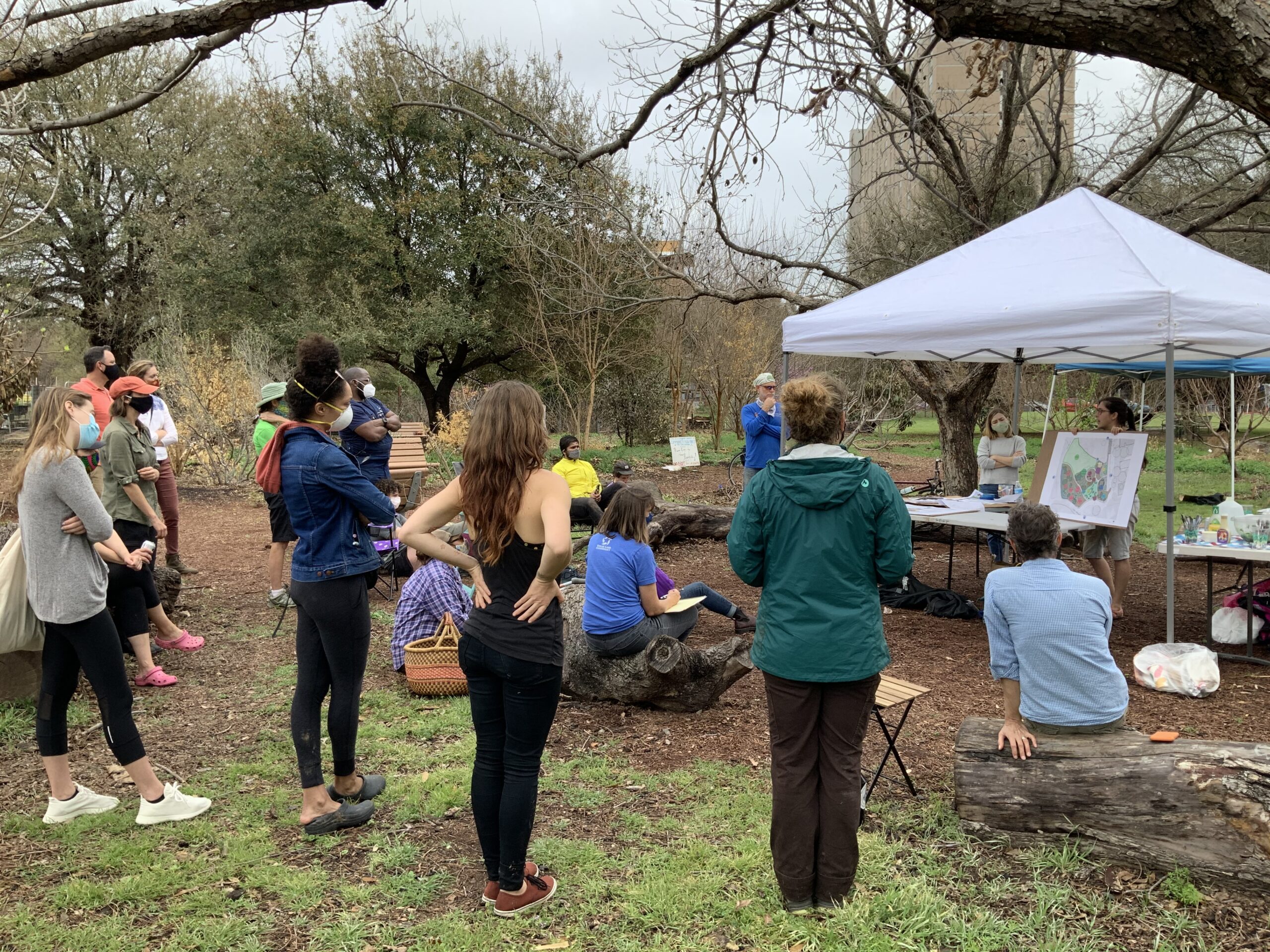 We wanted to encourage our surrounding community to help us nurture the food forest, community garden, and low-income residential center (RBJ) that make up our campus. We've spent the last two years meeting with community advisors and 
partners to envision how to create a community food justice and climate resilience hub in a rapidly developing city landscape, while still honoring the community's history and cultural roots.
Harvesting Community Wisdom
DISCOVER. We met with our community advisors, conducted a survey, and coordinated events to gather initial input and ideas.
DESIGN. We brought those ideas back to the designers, who drew up several design options.
ALIGN. We then shared those designs with the public and released a second survey to engage with the community.
All of the input gathered was shared with the design team and leaders of the FBFF so that they could incorporate the desires, concerns, and aspirations of the community into the design plans.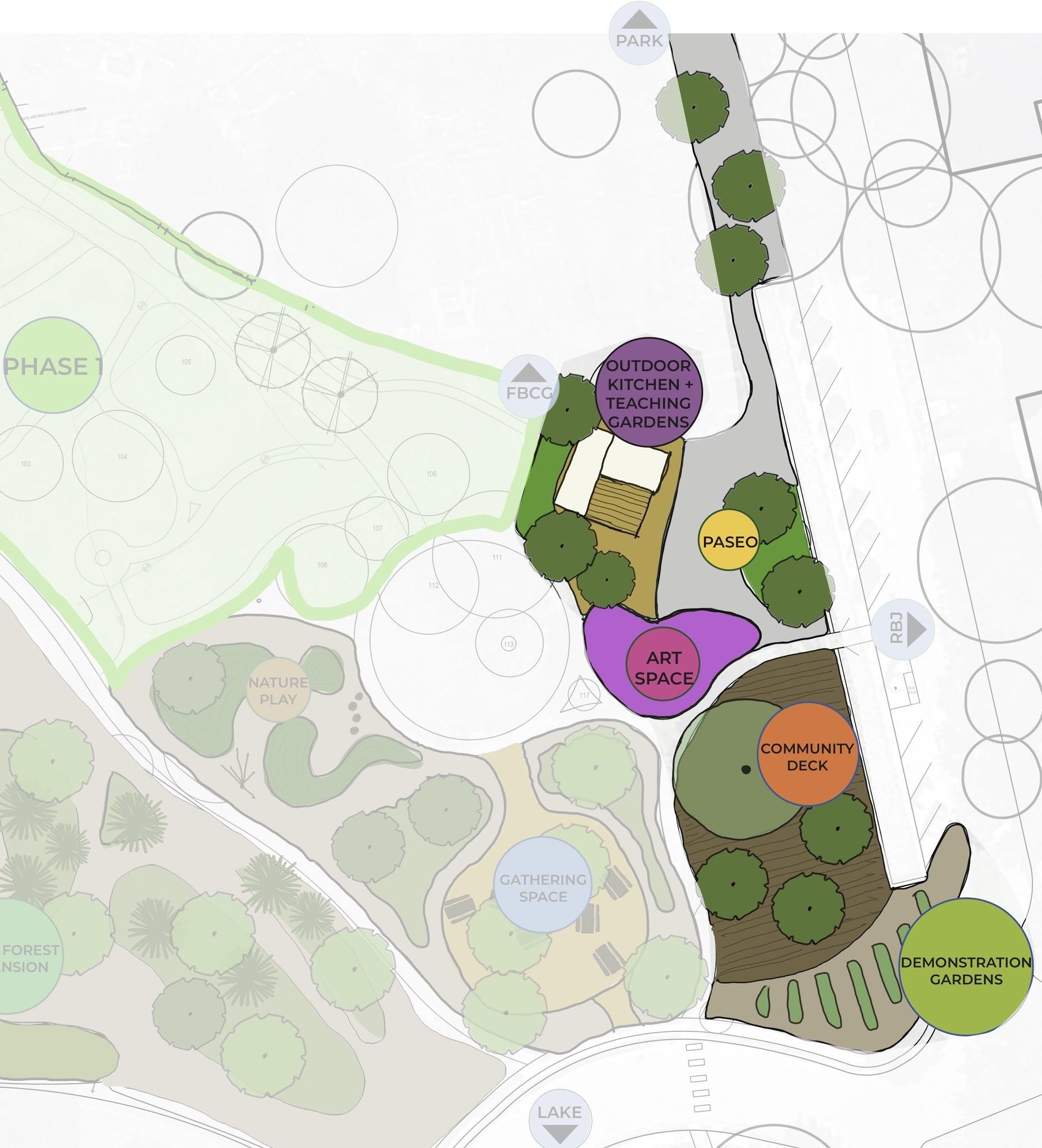 These are some examples of designs that were created and shared through community outreach.
Overall, what we heard was a request for more places to grow, more spaces to gather and play, and for the space to feel like a true continuation of the food forest and all of the efforts and energy put into Phase 1.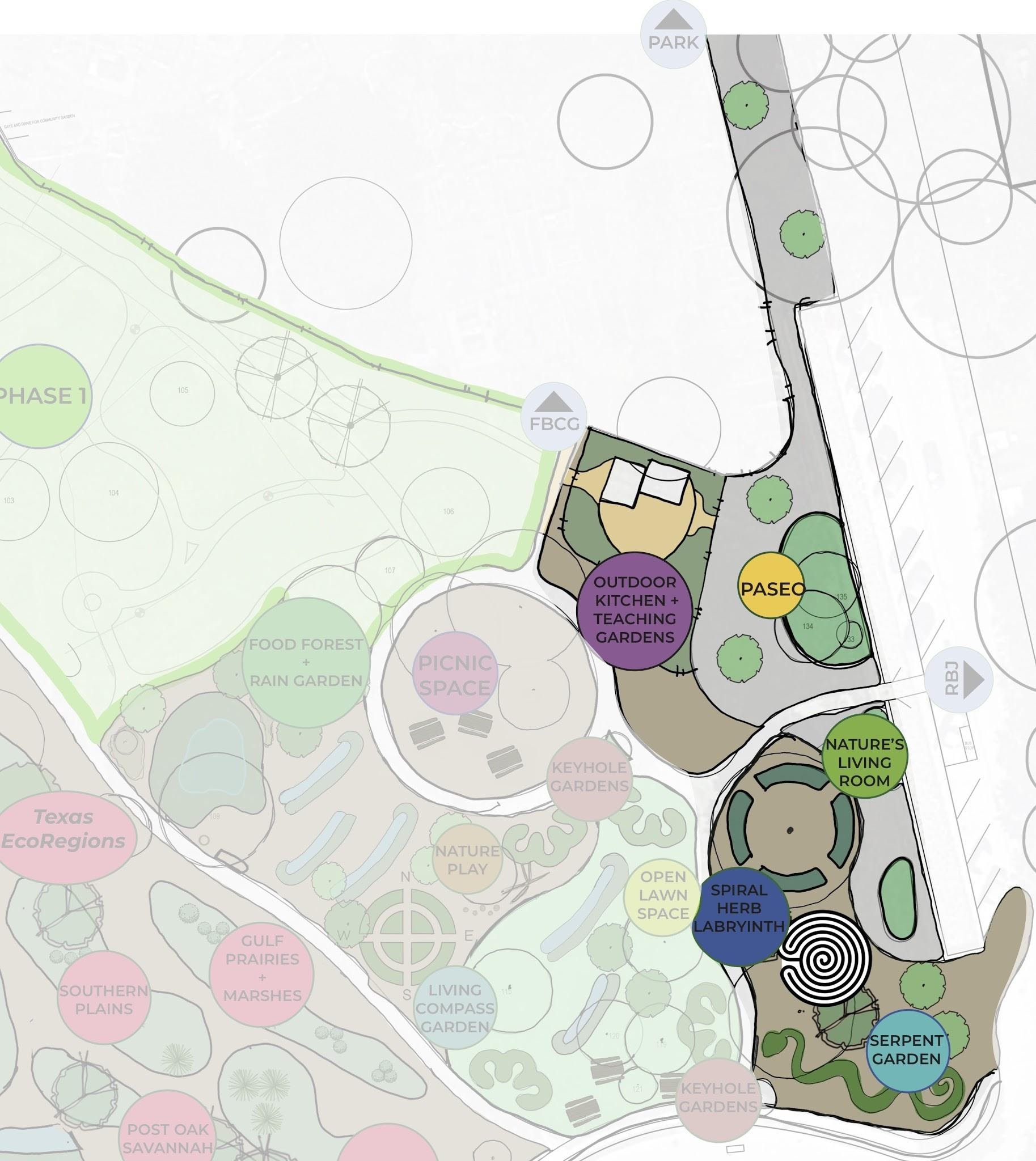 This July, the Austin City Council approved our proposal to expand the food forest from 2/3rds of an acre to 3.5 acres. We have drafted a landscape design that integrated input from RBJ residents and the wider community (see right). We are proposing an accessible space that will provide more food and medicine for the public. The design will be simultaneously functional and inviting, and provide many community and ecosystem services. Berms and swales will passively collect rain water and support trees. Instructive teaching gardens will provide space to learn and play. An outdoor kitchen, community deck, and education pavilion will serve as an important anchor for transforming our campus into a community resilience hub.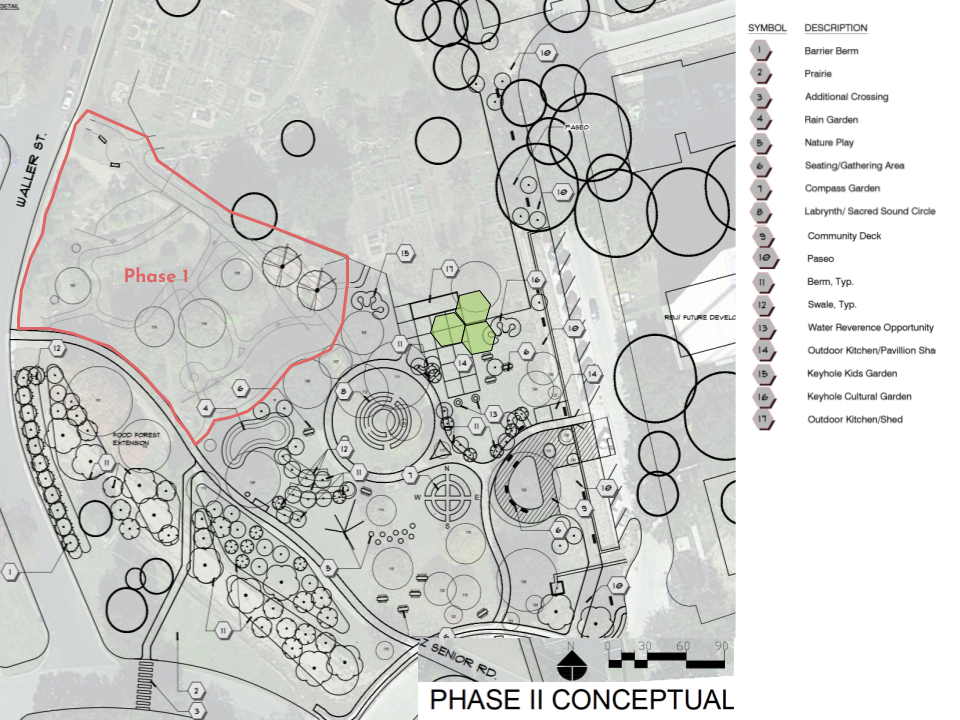 Together we grow better.
Join our volunteer team today, and help make Phase 2 a beautiful reality!