Gratitude and momentum
Wow, what a display of community love, abundance and momentum at our second annual Spring Feast and FUNdraiser!
Thanks to all that showed up and participated! Whether you missed the party or made it, we appreciate all of the ways you support this people-powered initiative and we're excited to continue to connect, grow and celebrate with you! (That's part of our mission statement after all)
We still need your help!
We walked away from the FUNdraiser with roughly $2,000 toward our $15k goal that will unlock $65k toward accessible pathways, park benches, educational signage, and 1000 edible understory plants.
Here's how YOU can help:
Donate HERE
Forward this to everyone in your network.
Contact us about businesses and/or individuals we should talk to about sponsoring the food forest- just reply to this email with your ideas.
Like and share us on Facebook facebook.com/Festivalbeach
Join the Festival Beach Food Forest GivePulse Team and join us for Second Saturday Workdays.
Here's some of our favorite pics from the event…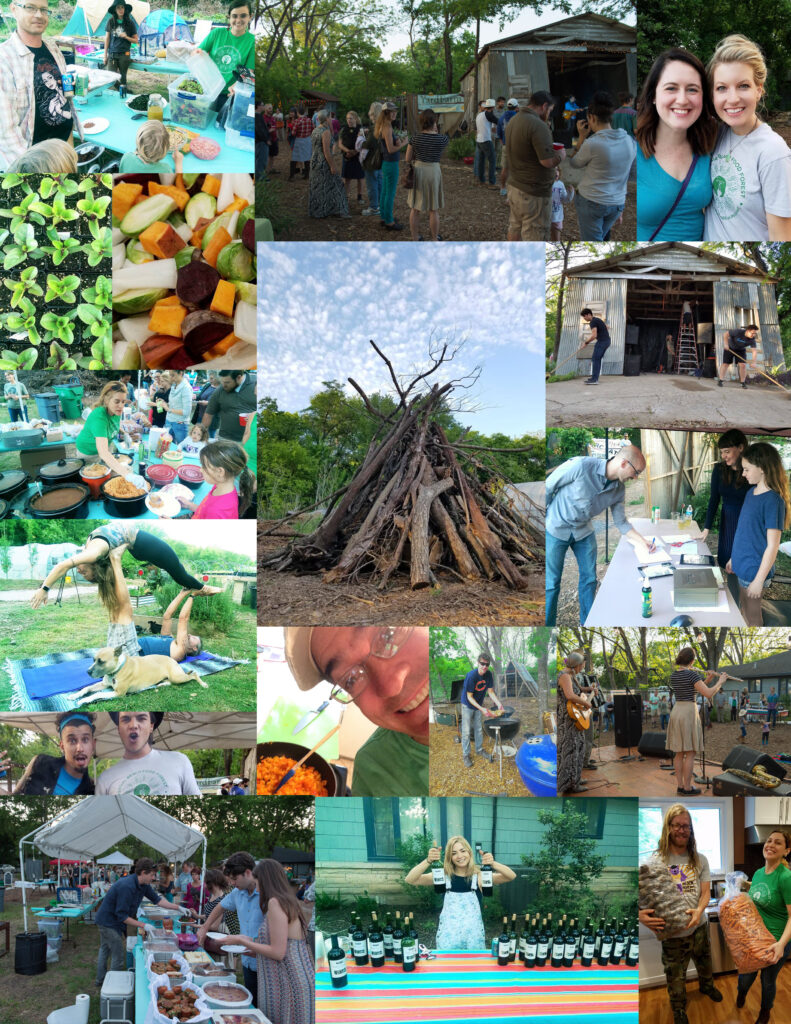 We would like to extend a special thanks to:
Austin Discovery School
Austin Permaculture Guild
Austin Pig Roast
Chris Hildebrandt Farm
Christine Anderson and Steven Joyner yoga masters
Earth Repair Corps
El Milagro
Festival Beach Community Garden
Guayaki Yerba Mate
Honey Sweet Peace Treats
Hops and Grain
In.gredients
New Leaf Integrated Medicine
One Love Healing Center
Sustainable Food Center
Taniguchi Architects
Texas Medicinals
The Cosmic Beet
Urban Patchwork
Vista Planning & Design
Wheatsville CoOp
Wunder-Pilz Kombucha
YardFarm, LLC
Zilker Brewing Company
Cheers to our amazing musicians:
Minor Mishap Marching Band | Wiretree | HoneyPunch | Graham Wilkinson Music | SSB | Michelle Solberg | Afrobatics
More great pics…

We want the Festival Beach Food Forest to have that $65k and we know you do too… please donate $5, $10 or whatever amount now.
Thanks!!