At last week's core team meeting the sun was blazing a beautiful golden glow across Festival Beach gardens…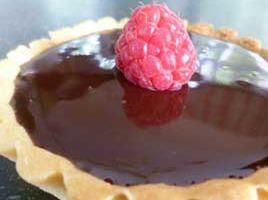 Wendy brought some yummy tarts…
…and we were so thankful!
Life is good isn't it? Here's what we talked about…
EAST FEAST HARVEST CELEBRATION!- Sunday November 3rd 2013
EVERYONE is invited! Mark your calendars!!
Date: Sunday November 3rd
Time: 3-8pm
Place: Festival Beach Community Gardens
What: Come gather with friends and neighbors to the SECOND ANNUAL East Feast Celebration at Festival Beach to give thanks for a year of growth and discovery. Please bring something tasty to share. We look forward to feasting on delicious food and savoring the diverse successes of this growing coalition committed to creating a healthy and just food system for our community.
Website
​The website is progressing right along. Wendy and Dana have some great ideas as to how to create a visual representation of our network of friends and co-conspirators in food justice and abundance. We will be adding more of our faces, frequently asked questions and dynamic ways to articulate how the Grow n' Go bus stop benches might unite and empower bus riders all along the 21/22 Cap Metro line to plant their own gardens or take on the care of the gardens that are at their local stops.
The web team will need everyone's help in launching the first draft of the site and keep growing it to its fullest potential.
Design Team gets ready to Meet with PARD
​Our hard working and talented Design Team is knocking out their task list to produce a proposal to PARD. There has been quite a bit of writing and gathering of information now that a small portion of the site has been identified as "Phase 1" of the pilot food forest. Drawings are forthcoming to depict the design ideas which include the fabulous shed ideas and the structure that Treehouse has offered to East Feast. We are setting up a meeting next week to discuss our next steps with folks at PARD.
Urban Farm Code
We had an engaging discussion about the complexities and current movement surrounding Urban Farming in Austin's neighborhoods. Our group has a healthy curiosity and mix of different ideas about how to make urban farming work for everyone. Between Paige Hill of Urban Patchwork, Danielle Llanes of PODER, Wendy Wright of Wendy Town Farms and Elizabeth Walsh we have a wonderful congress of folks who could actually create a workable and flourishing food network for EVERYONE… without shutting down the government in the process.
---
Logo Contest!
Do you have a graphic artist friend? Or are you one yourself?? Feel free to submit your own idea, send this to a friend or send it to fiverr.com (Nancy!) if you wish!
WE NEED A FANTASTIC LOGO that tells the East Feast story, has a lot of heart and soul in it and grabs people's imagination and interest.
Here are some that have been produced already but haven't hit the nail on the head just yet:
#1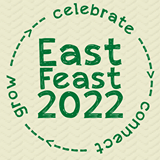 #2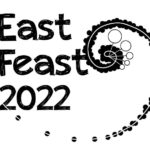 #3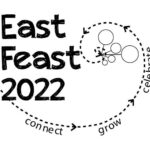 #4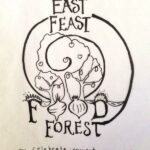 We look forward to future logo submissions and picking a final selection.