Giving Thanks! To American Forests, Tree Folks, Urban Patchwork and the City of Austin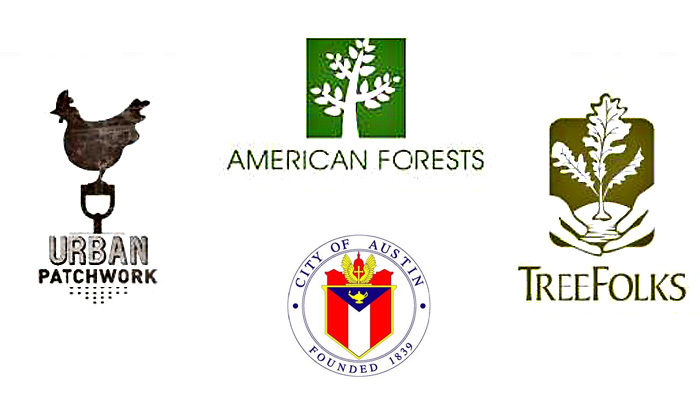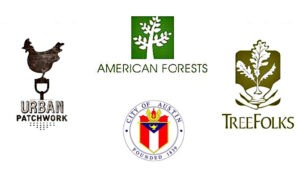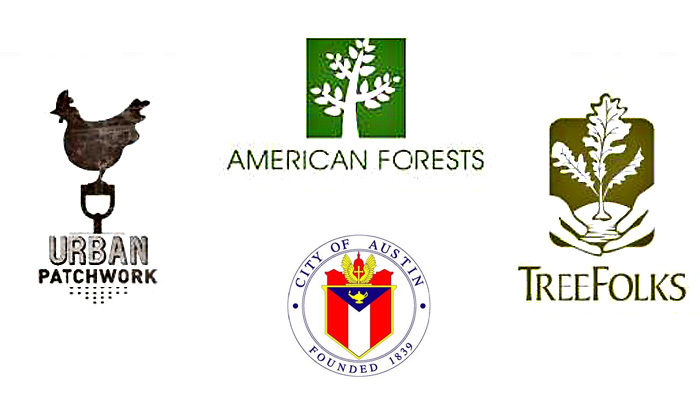 As if it couldn't get any better than $2,000 worth of fruit and nut trees donated to the Food Forest, the staff of TreeFolks helping us prepare and educate, providing resources to feed and entertain volunteers and more… American Forests also kicked in a second and related grant to Urban Patchwork (our fiscal agent) who will target the neighborhoods immediately adjacent to the Festival Beach Food Forest. That's right, the Holly and East Cesar Chavez neighborhoods will soon be able to sign up into a block captain community model to help plant over 200 food bearing trees and perennials in front yards along well-traveled neighborhood streets! Each tree will be tagged with simple iconic signage showing how the trees can be responsibly harvested by passersby as well as information about the tree and links to city resources. Additionally, each tree will be uniquely located on sites where rainwater can be routed and captured and permaculture techniques ensure each tree's long term success. Metrics will be developed associated with program goals so that the success of the project can be gauged. This information can inform the City of Austin's Tree Planting Prioritization Map along with other initiatives being led by other city departments. The City of Austin as well as the US Department of Agriculture have their sights on supporting edible landscapes to bolster food security and reduce the lack of access to healthy foods and the rising incidences of obesity, diabetes and cardiovascular disease in our communities. The activities this grant will fund to kick off the pilot phase of the Festival Beach Food Forest will go down in history books as one of Austin's most innovative measures to promote a community-led initiative for food security and edible landscaping education.
American Forests Community ReLeaf – Austin effort was harnessed by a collaborative effort between the City of Austin, TreeFolks, Texas A&M and Urban Patchwork (our umbrella 501c3). You can learn more about the Community ReLeaf Program here and at the picnic we will tell you more about how it will impact the Holly and East Cesar Chavez neighborhoods surrounding the FBFF.