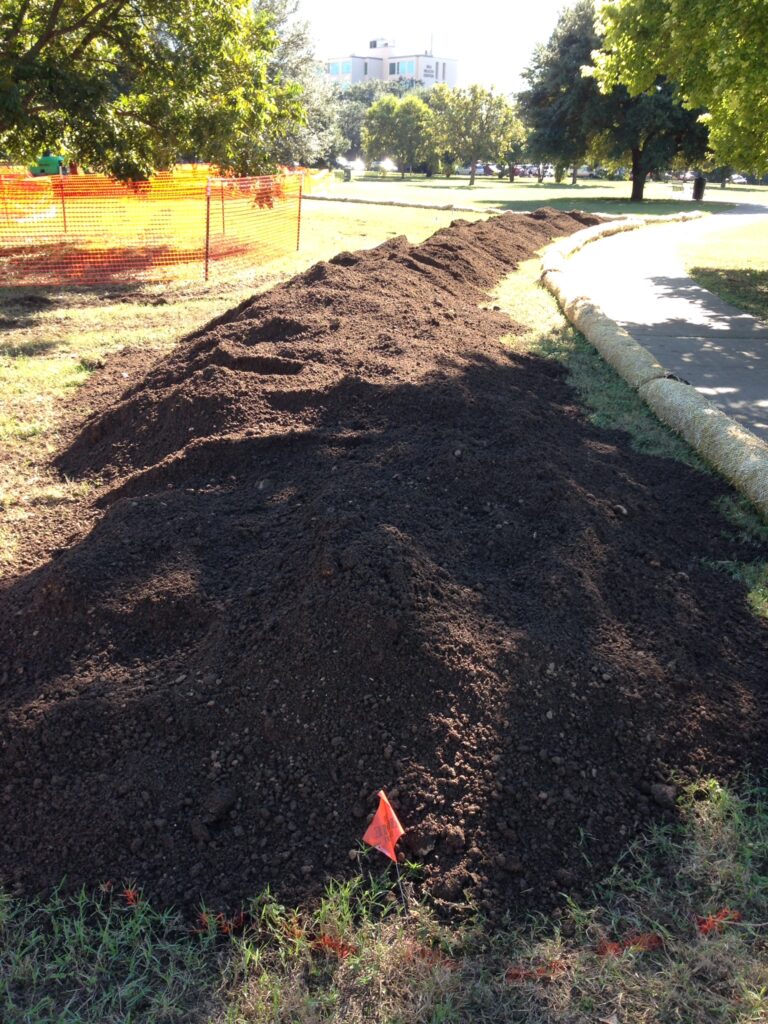 Announcing our first baby berm coming into the world on October 29th 2015. 500lbs, 25oz.
We are delighted to announce A BIG TREAT for Halloween 2015- the berms and swales will get some diaper changing! Join us on Saturday October 31st and November 1st for FBFF's first PERMABLITZ from 9am until about 4pm for the maturation of the very first berms and swales on the site.
YardFarm, Austin Permaculture Guild, and Earth Repair Corps are arriving with lots of shovels to get this party started. Please find out more about the Austin Permaculture Guild at their Facebook page or sign up for the event here or better yet, come out and meet everyone on site. Costumes are welcome!